Weiss Schwarz English Animation SAO 10th Anniversary Booster Box
Release Date: April 21st, 2022
1 Box contain 16 Packs
1 Case contains 18 Boxes
1 Master Case contains 36 Boxes
Product Information
SIGNED CARDS
Every pack you purchase has a chance to contain a sign card!
⚔ Yoshitsugu Matsuoka as Kirito
⚔ Haruka Tomatsu as Asuna
⚔ Kanae Ito as Yui
⚔ Aoi Yuuki as Yuuki
⚔ Inori Minase as Mito
⚔ Rina Hidaka as Silica
⚔ Ayahi Takagaki as Lisbeth
⚔ Ayana Taketatsu as Leafa
⚔ Miyuki Sawashiro as Sinon
⚔ Ai Kayano as Alice
⚔ Nobunaga Shimazaki as Eugeo
⚔ Shiori Izawa as Argo
As well as:
⚔ The author of Sword Art Online, Reki Kawahara!
⚔ The iconic illustrator for Sword Art Online, abec!
▶ Click to display rarity distribution!
9 cards per pack, 16 packs per display
18 displays per carton
1 of 4 exclusive PR cards in every display box!
1 exclusive rubber playmat in every carton!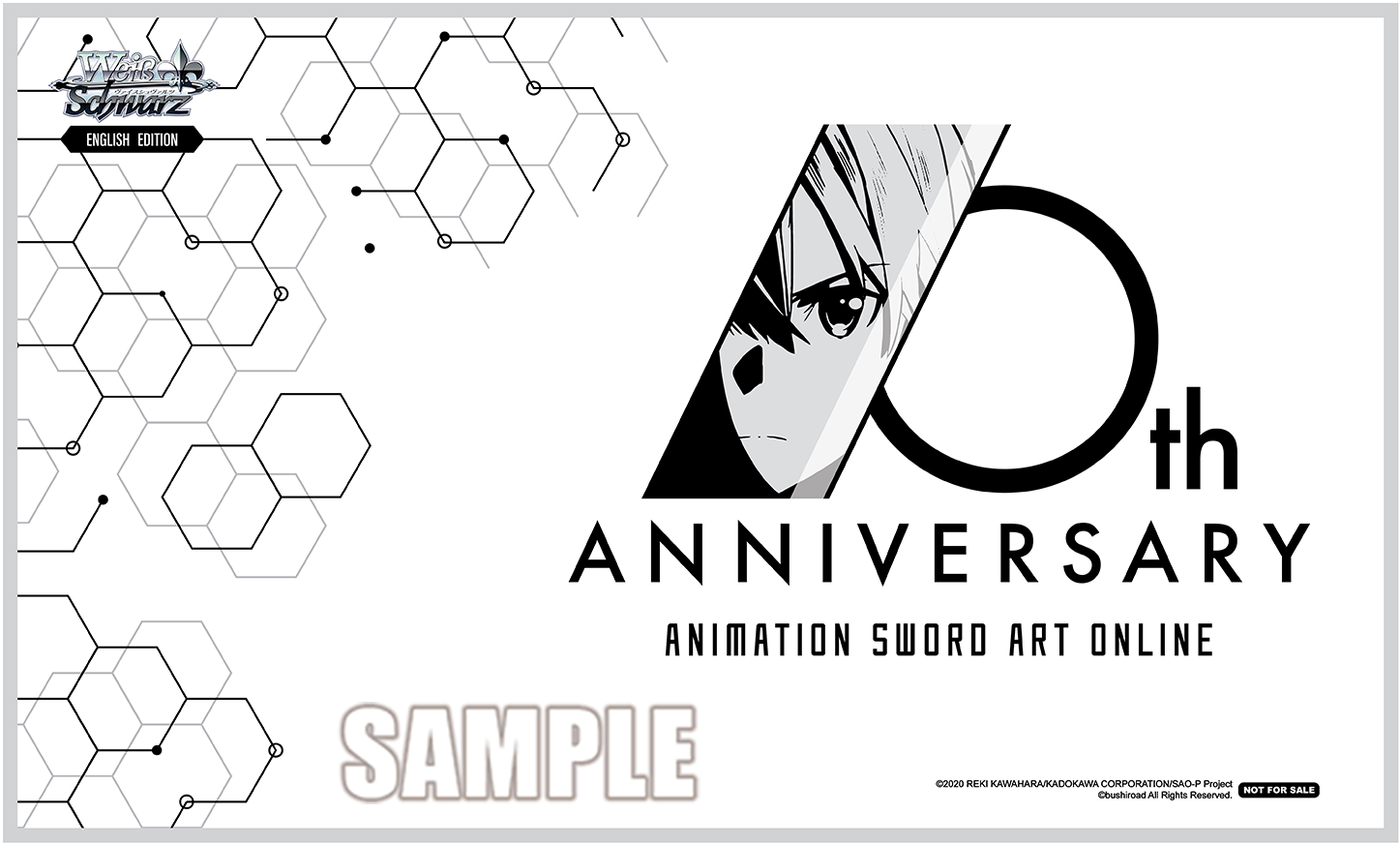 The cards in this Booster Pack may be used together with cards that have card numbers beginning with 「SAO/」!
Thank you for shopping at 88 Cardhouse!