Weiss Schwarz English Date a Live Vol 2 Booster Box
Release Date: March 24th, 2022
1 Box contain 16 Packs
1 Case contains 18 Boxes
1 Master Case contains 36 Boxes
Product Information
SIGNED CARDS
Every pack you purchase has a chance to contain a signed card!
⚔ Marina Inoue as Tohka Yatogami
⚔ Misuzu Togashi as Origami Tobiichi
⚔ Ayana Taketatsu as Kotori Itsuka
⚔ Iori Nomizu as Yoshino
⚔ Asami Sanada as Kurumi Tokisaki
⚔ Maaya Uchida as Kaguya Yamai
⚔ Sarah Emi Bridcutt as Yuzuru Yamai
⚔ Minori Chihara as Miku Izayoi
⚔ Ayumi Mano as Natsumi
▶ Click to display rarity distribution!
9 cards per pack, 16 packs per display
18 displays per carton
1 of 5 exclusive PR cards in every display box!
1 exclusive rubber playmat in every carton!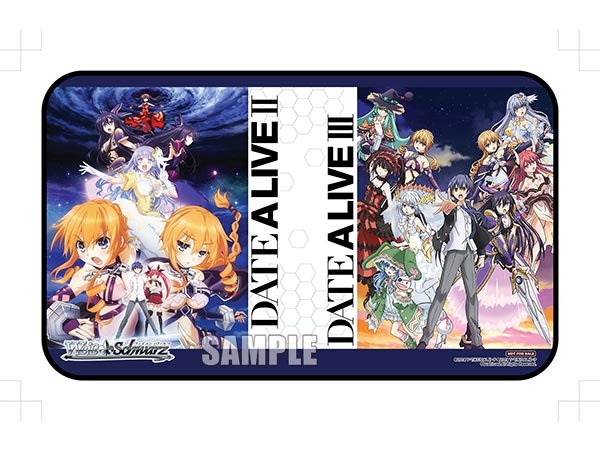 The cards in this Booster Pack may be used together with cards that have card numbers beginning with 「DAL/」 & 「Fdl/」!
Thank you for shopping at 88 Cardhouse!